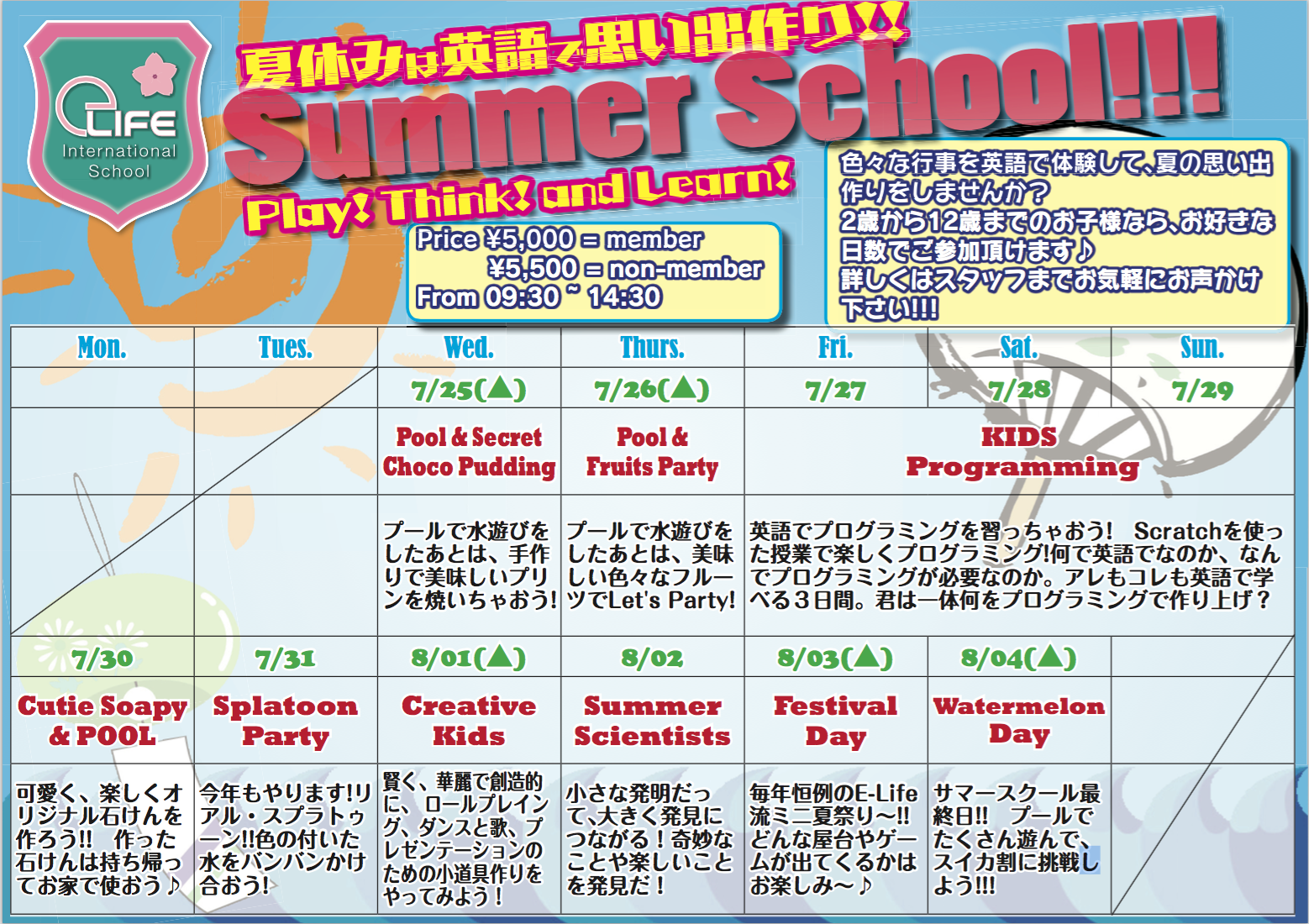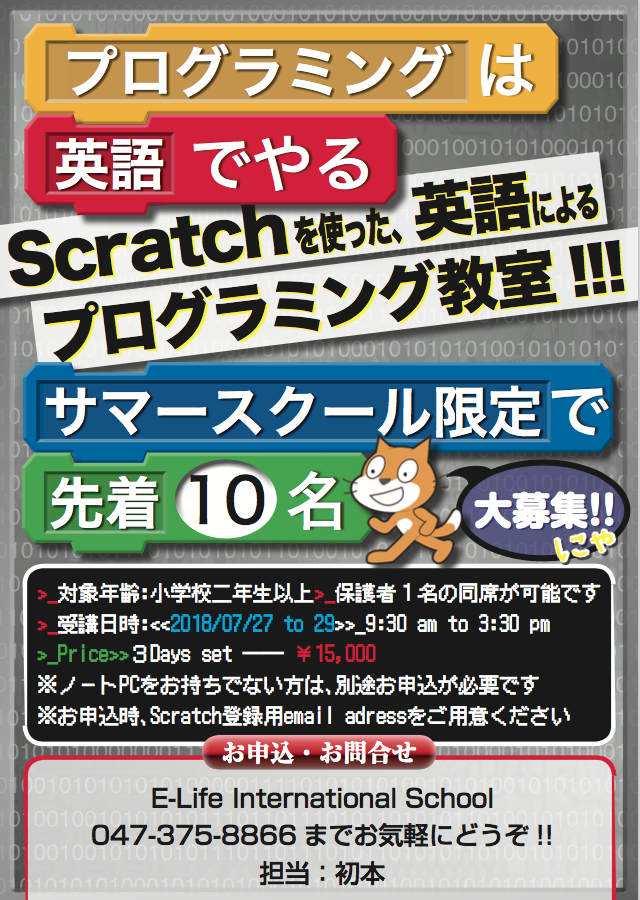 HAVE AN EXCITINGLY FUN HOT SUMMER VACATION WITH US!
LET'S PLAY, THINK, and LEARN this 2018 Summer Vacation!!!
Each day would be a memorable experience for your kid!
Reserve now!
 Price for a day is ¥5,000 for members and ¥5,500 for non-members.
The program starts from 9:30~14:30 except for the Kids Programming Days (July 27~29) 9:30~15:30.
Come and join us!!


Contact us for reservations and details
047-375-8866
This email address is being protected from spambots. You need JavaScript enabled to view it.