Read on the attached file for details.  
日本語 version
English version.  Go down below.  
Please don't hesitate to tell us your queries.  
Contact us for more details.  
This email address is being protected from spambots. You need JavaScript enabled to view it.
047-375-8866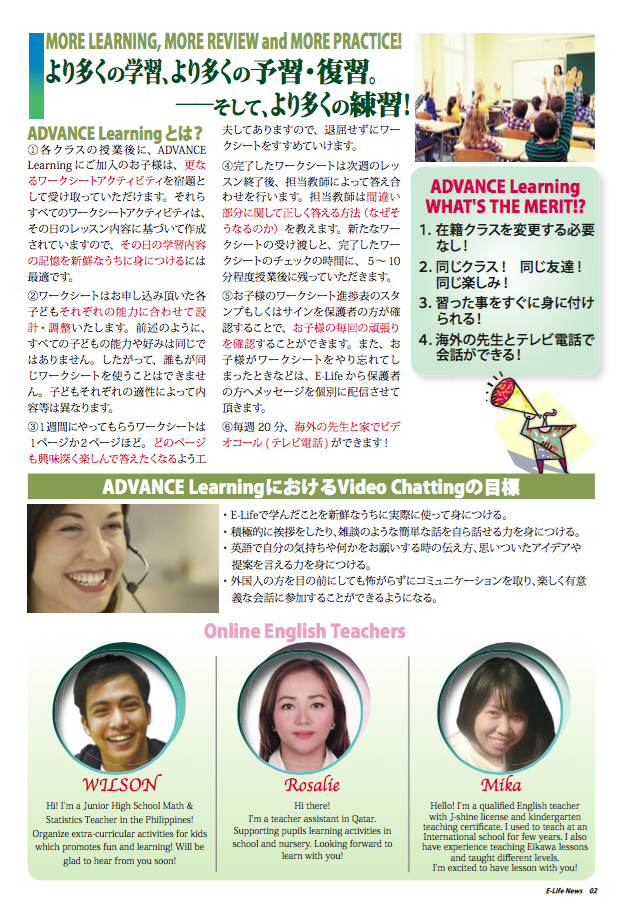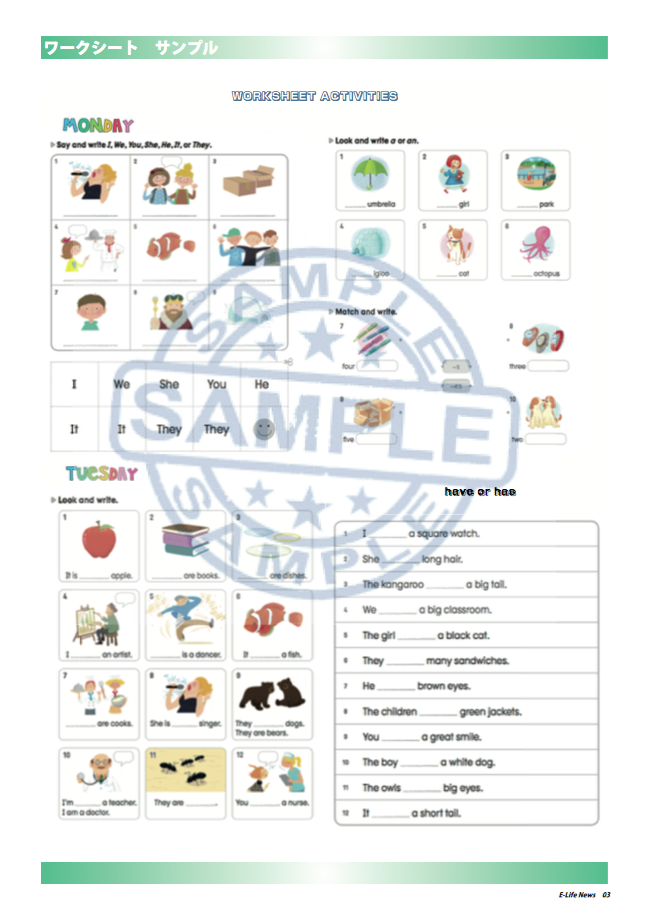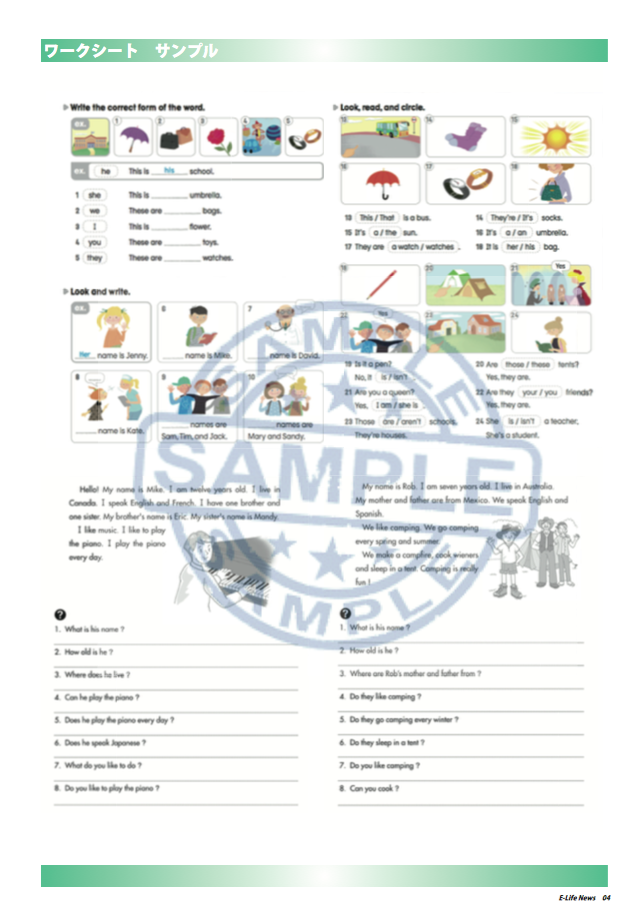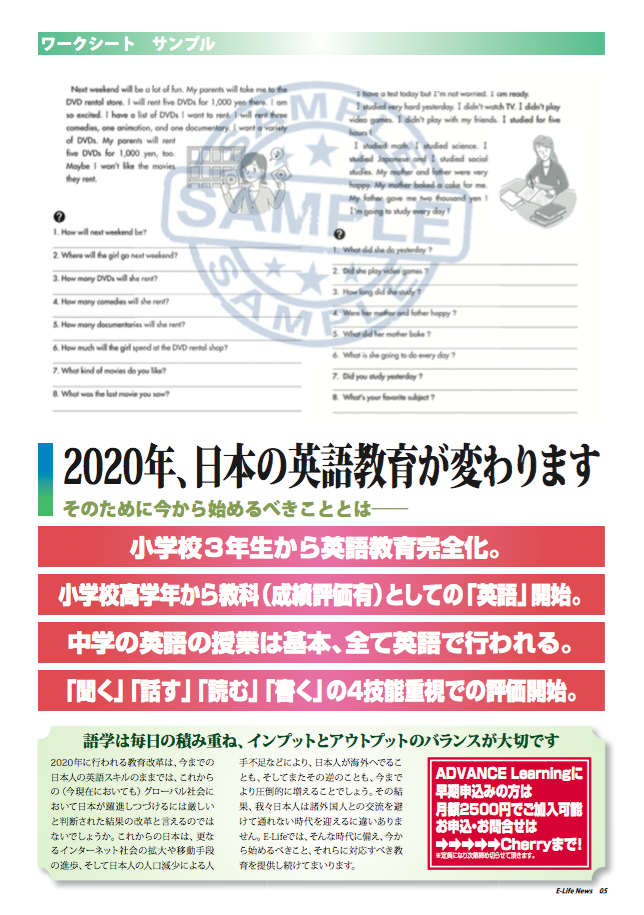 To all our beloved E-LIFE Parents,
We thank you always for your continued support and cooperation in helping your kid's English development. In the 3 years of E-Life operation, teachers have noticed each kid's progress through their presentation, interactions, quizzes and Eiken tests. We hope that you had felt them too.
We also noticed that each kid have different characteristics: some loves activities and games; others prefer to read & write more; some could sit and listen attentively; others would love to go-jump around and move while learning. All have their own special needs and differences, and E-Life teachers are trying to balance everything for them to learn and grow in a natural environment. Because of these, we have formulated a way to increase their capabilities and confidence.
Starting APRIL 2018, there will be a new system available for all Eikaiwa kids and selected afterschoolers and preschoolers.
NEW!!!
E-LIFE ADVANCE Learning
No need to change classes. Same class! Same friends! Same FUN!!! BUT...
在籍クラスを変更する必要はありません。同じクラス!同じ友達!同じ楽しみ!けれど...
MORE LEARNING, MORE REVIEW and MORE PRACTICE!
より多くの学習、より多くの予習・復習。 そして、より多くの練習!
What is E-LIFE ADVANCE?
After each class, kids who availed for E-LIFE ADVANCE should stay and receive the extra worksheet activities as homework. All worksheet activities are based from that day's lesson. A continuation of their learning is valuable to keep their memories fresh.
Worksheets are designed to each kid's capability. As I said, not all kids are the same. Therefore, not everyone could have the same worksheet. It will depend on their aptitude.
A page or two for each day in a week. All pages would be interesting and fun to answer. They won't get bored in answering them.
Finished worksheets would be checked intensively by appointed teachers after the next lesson. They will teach them the mistakes and how to answer them correctly. An extra 5-10 mins for checking and giving new worksheets is designated. 
 Parents will be informed of the kid's performance through sign/stamp checklist of each kid. An email message for those who forgot to do their homework and a phone call too if the child continually don't do the task.
VIDEO CALL at home with a foreign teacher for 20 minutes each week! 

GOAL:

To practice more the weekly learning from E-Life.

To meet and greet people and how to engage in small talk. 

To make simple suggestions, requests and offers.
To talk about what they do in their spare time.
To give opinions and different topics.
To gain greater confidence when communicating with foreign people in social settings and allow them to engage in conversations that are fun and meaningful.